Whether you work in a small office or a large facility, allowing free access to those who need it, and preventing it for those that don't can be a difficult balancing act. We offer everything from simple single door systems through to sophisticated solutions for 9000 people.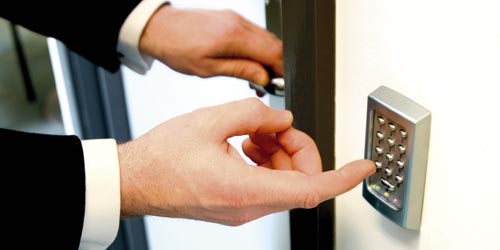 Standalone systems
Fed up with unresponsive mechanical keypads? Our electronic standalone systems are easy to retrofit and easy to use. We offer both keypad, tag and swipecard versions.
PC Based systems
For even more control and sophistication, we offer the class-leading Paxton Net2 access control system.
Mouse over the diagram below to see what Net2 offers.
Designed to grow with you
Net2 is designed to work on your exisiting LAN, and can manage up to 90 doors and 9000 users.
Intelligent access
Change the access depending on the time of day. You may want certain doors open during working hours when there's people about, but locked during the night.
Who's working when?
Everyone needs to work late sometimes. Get an alert by email or SMS when there's activity out of hours.
Who went where and when?
Net2 offers a full audit trail for both individuals and doors, allowing you to understand working patterns and providing information after an incident.
Integrate with CCTV
You know a door has been opened, but what actually happened. By integrating with your CCTV system it's possible to see what's going on.
Make parking a breeze
When integrated with number plate recognition, it's possible to let your workers drive through the barrier without stopping.
Network outages not a problem
Net2 makes doors intelligent, so should your network go down, they carry on operating the way you want them to.
View anywhere
Net2's web based application means you can monitor access when away from the office.
Automatic roll-calls and time management
In the event of a fire, Net2 generates a register of all users in the building. It can also be linked to payroll management, removing the need for clocking in.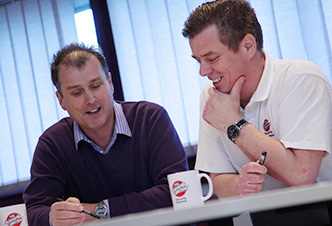 Get in touch today
If you think that your organisation could benefit from an access control system from The Alarming Company, contact us today to arrange a free, no obligation survey. Call us on 01329 314444 or click the buttons below.