Security systems for the Public Sector
We know that working in the public sector is a huge balancing act. Ever-changing requirements, the duty to serve and protect staff, customers and the public, and constant budgetary pressure makes it a hard place to work.
Therefore, it is important that you get your security right. You need to ensure that your organisation and its stakeholders get the protection they need, yet you cannot afford to over-specify.
We work with numerous Government agencies and bodies and understand the public sector ethos and working practices – particularly procurement and security. By helping you to get the best out of your existing systems and installing new equipment only where necessary, we can ensure your security is efficient and cost-effective and allow you to focus those precious resources where they matter most – on the front-line.
Why choose The Alarming Company?
Approved by six public sector bodies.
Conversant with current public–sector procurement practices.
Fast, local and regional response.
Fully accredited for quality and statutory compliance (NSI and ISO9001).
Willing to integrate existing security systems.
Accustomed to working in schools, hospitals and similar locations.
We won't let you down.
Fareham Borough Council

Hampshire County Council

Gosport Borough Council

Portsmouth NHS

Rushmoor Borough Council

Southampton City Council

Southampton Community Healthcare Trust
Reducing your energy footprint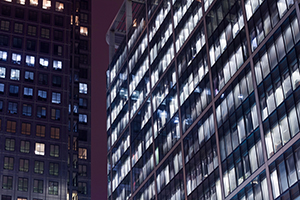 Modern security and CCTV systems offer a significant energy dividend to public sector organisations. They are far more energy efficient than older systems – particularly with regard to CCTV and recording devices. They also allow connection to other services that can save money. For example, when connected to the Building Management System, a security or access control system lets you switch off the lights when no one's around. And by analysing the times your building is empty, you can optimise the heating as well. Your security system can also work with your IT to switch off unattended machines – saving money and improving IT security.