Security systems for small to medium-sized enterprises
It can be incredibly rewarding to manage your own business, but it can be risky, costly and difficult to stay afloat. Crime costs money, disrupts business and affects both customers and staff, turning success quickly into insolvency.
We've grown from a start-up to become one of the South Coast's largest security companies, so we know what it's like. We will work with you to develop an effective security strategy that protects your business, staff and customers. We will then install a cost-effective system with the minimum of fuss. We'll then be on hand to make sure things stay secure, and leave you to focus on the really important things, such as making sure money flows into your bank and not out of it.
Why choose The Alarming Company?
Low cost and effective security for SMEs.
A bell box with The Alarming Company logo tells burglars your business is properly protected.
Our NSI accreditation means you can reduce the cost of business insurance.
Professionally fitted, quality components reduce the risk of false alarms.
Wire-free systems reduce disruption and allow for expansion.
We won't blind you with jargon or sales talk.
Fast, local and regional response.
We won't let you down.
Ae Insurance
Alfa Self Storage
Alveston Manor Spa Hotel
AWD Law
Boarhunt Group Limited
Disking International Limited
Dorelbury Limited
First Wessex Property Services
Haddow Electrical Limited
JM Automatics
Marsh Plat Holdings Limited
Norjon Engineers Limited
NP Autoparts Limited
Soothills Limited
Spa Fix UK Limited
Turbocam Europe Limited
Willows (GB) Limited
Wings Technical Services
Worley Parsons Europe Limited
Yau Brothers
Keep an eye on your business when you're not there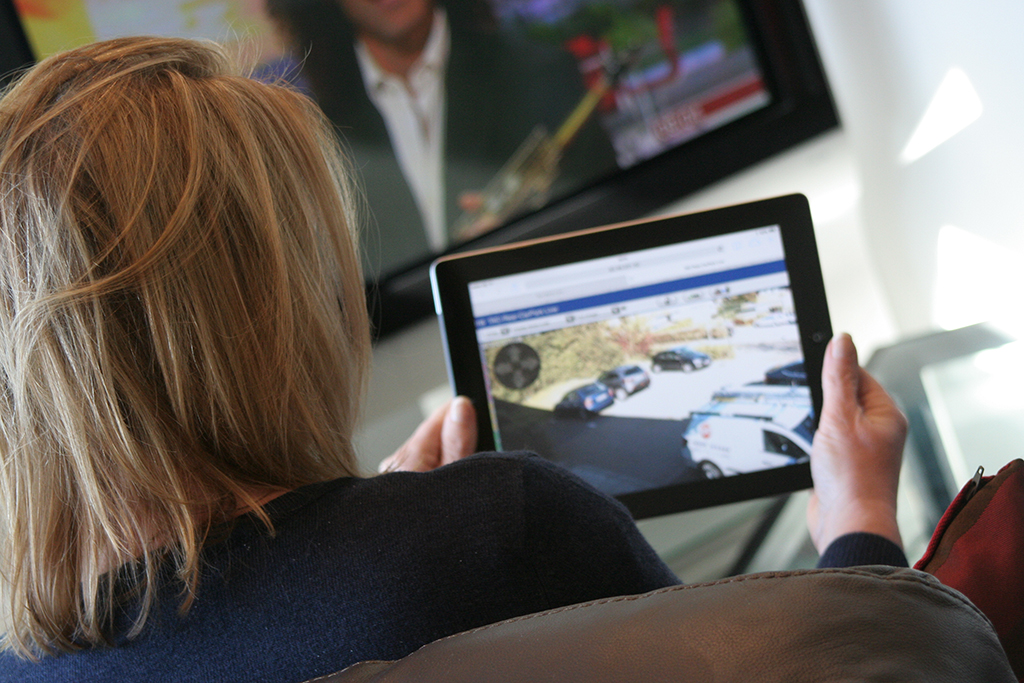 You may work very long hours, but even the hardest-working business owner can't be around all of the time. Our security systems let you monitor things when you're not around. They protect staff and customers whilst our access control provides information on staff movements.