At the Alarming Company, we believe that installing your new alarm is only the start. Our monitoring services and engineers are on hand 24/7 to ensure that you and your property remain secure. We offer maintenance plans to simplify the upkeep of your intruder, CCTV and personal access systems. And should your requirements change, our security consultants can advise on how best to meet them.
Maintenance plans
A maintenance contract is a prudent way of protecting your investment in your system – ensuring your equipment is kept in good working order so it won't let you down when you need it. We not only offer maintenance plans for systems we install, but can offer a similar service for those installed by other companies. Contact us today to find out more.
Monitoring Service
One of the most important aspects to any alarm system is the response it achieves upon activation. Through our partner organisations, we offer a fully comprehensive monitoring service that can assess any alarm and then contact either your own key holders, a professional key holding service, or the police.
Keyholder service
In the event of your alarm activating, it is important that we hold details of who should be contacted. This is particularly important if we are providing you with a monitoring service. Should the details of your key holders change, please download the form below, complete, sign and return it to us.
Book a service call
We will contact you when your system requires maintenance. Depending on the system we installed, we may also know when it goes wrong. However, if you would like to arrange a service call, please use the form below.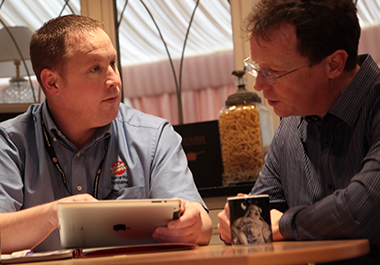 Get in touch today
If you think that your home and family could benefit from a CCTV system from The Alarming Company, contact us today to arrange a free, no obligation survey. Call us on 01329 314444 or click the buttons below.