Things have moved on from the traditional bulky security cameras and grainy black and white images of yesteryear. Today's systems offer discrete low-power cameras that use your network and the Internet to deliver high-definition colour pictures, whether you are in or out of the office.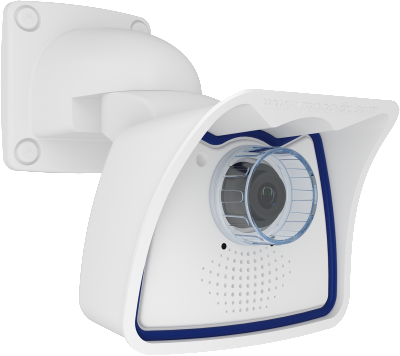 The Alarming Company provides CCTV systems for the Gosport Ferry. The system helps the operators to ensure that this vital transport link operates smoothly, whilst showing would be passengers what the weather is like via the ferry's website.
Megapixel cameras – the new standard for CCTV
Modern CCTV offers far greater resolution than traditional cameras.  This means there is less need for costly mechanical zoom lens, as you can zoom into images electronically. And as the camera is recording the wide-angle view, you can zoom in to the detail after an event has happened – something that has been impossible in the past. And the more detail means you can really see what is happening – and identify who is doing it.
Mouse over the picture below to see the difference between traditional and megapixel cameras.
One camera, multiple views
Megapixel cameras also mean you can watch two or three things at once – with one camera. By using a hemispherical or fish-eye lens, different areas of interest can be watched at once.
Benefits for your business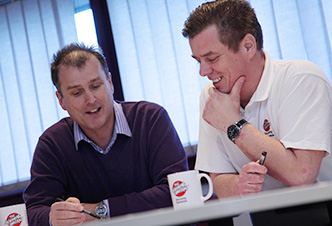 Get in touch today
If you think that your home and family could benefit from a CCTV system from The Alarming Company, contact us today to arrange a free, no obligation survey. Call us on 01329 314444 or click the buttons below.